I actually worked a full week this week! Crazy! But that also means I have something to share for
Five for Friday
!
1. I got to use part of
The Camping Teacher's
Winter Birds Alphabet Activity Set
with my kindergarten students.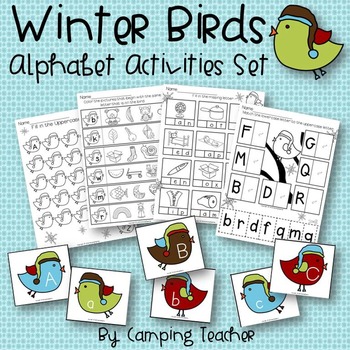 They enjoyed using it. I did notice they need some help with coloring!
The activities were perfect to use with them as they thought about letters and their sounds. I do wish my color printer worked better. It is on the fritz, so I wasn't able to print out the super cute ABC cards for some other activities. I hope to have a new printer soon!
2. I worked with third grade on making predictions. We started off by writing a "summary" of the book based on several words that I chose. They came up with some variation of this prediction.
Then we read the book and worked to confirm parts or all of our prediction.
This really made them want to keep reading to find out what would happen next and to see if they were on the right track.
3. We had Ginny Beth's birthday party this past weekend. She had a princess tea party with two of her friends from school. It was low-key and easy. Plus, I didn't spend a fortune on it. She loved it!
4. Had to get gas the other day, and I scored big with my Kroger discount!
Yep, that is really less than $0.85 per gallon!
5. Today was our Pinterest party, which we had at my house. We made these fun little bottles out of Frappuccino bottles. The best part of this craft was that I got to drink them!
What a fun week! I am exhausted!